Approved Instructors offering on-site training.
Contact CHH for information on how to get trained as a Certified Instructor.

Shudong (Larry) Cui
Larry is the Director of NY Holistic Health Center.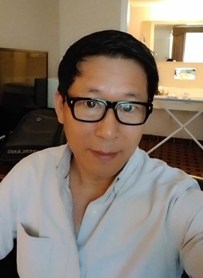 Larry is a Board Certified Holistic Health Practitioner through
American Association of Drugless Practitioners.
Certified Massage Therapist since 2008
Holistic Health Practitioner Teacher - College of Holistic Health since 2014.
He also holds two Masters Degrees in TCM from China.

Larry teaches several modalities in Chinese including:
Holistic Acupressure, Master Herbalist, Herbal Medicine and Holistic Health Practitioner

Donavon Huff, PhD


Operations & Business Services Master Fitness Trainer
Ph.D Global Marketing, FTU

Doctorate in Holistic Health, ReikiMaster/Teacher - College of Holistic Health

MBA , Myers University, Jack Welch Division
B.S. Business Administation, David & Myers College
Associate of Applied Business & Accounting, Sawyer Business College
Group4 Fitness Systems - More about Donavon

Resilience Health Systems - Reiki & Reflexology
http://www.resiliencehealthsystems.com/

Teaches Reiki, Chakra Balancing, Reflexology courses in Cleveland, Ohio